How to Help
We are interested in full-shift Time-Weighted Average (TWA) noise measurements of workers in US and Canadian workplaces. We would like the following information for each measurement:


Job title of measured worker
Industry of measured worker
TWA of each measurement
Standard used (eg. OSHA, NIOSH)
Peak Level (if available)
Date (month/year)
Duration (hours)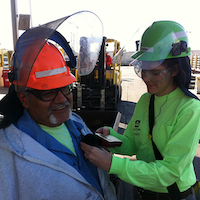 We DO NOT want any information that identifies individual workers, and we will NOT identify companies that contribute to the JEM unless they specifically request in writing to be identified. If you have anonymous noise measurement data that you are willing to share, please contact us at Noise.JEM@umich.edu.